Alpha Kappa Alpha Sorority, Incorporated
Theta Omicron Omega Chapter: Historical Perspective
In 1965 eight sorors, all college graduates, and for the most part just embarking upon their chosen careers, felt the need to rekindle their passion for their beloved sorority. The society of the 1960s was rapidly evolving…sit-ins, marches for Civil Rights, school desegregation, etc. The need was felt to address many of the pressing problems of the day placing emphasis on the goals set forth by our national organization among which was obviously being a "Service to all mankind." Because of the climate of the 1960s, they were motivated to make an impact in their immediate communities, and they acted upon their desires to be proactive. Among the sorors coming together to embark upon this endeavor were:
Soon thereafter, other sorors in the area were contacted and an interest group was formed called the Alpharettes. In keeping with the national office's requirement that such a group be formed prior to the chartering of any chapter. This group worked extremely hard undertaking numerous community projects and in so doing demonstrated that a local chapter would carry out the ideals and purposes of our beloved sisterhood. They made it their mission to educate and inform others and to help bring about the change that they wanted to see. They demonstrated a commitment to improving the lives of girls, women and marginalized groups. These sorors were as pioneers and heroines who opened doors for so many others: by breaking down barriers, by crossing boundaries, by creating opportunities for girls and women, and others disenfranchised, and by making great sacrifices and strides in service for all mankind.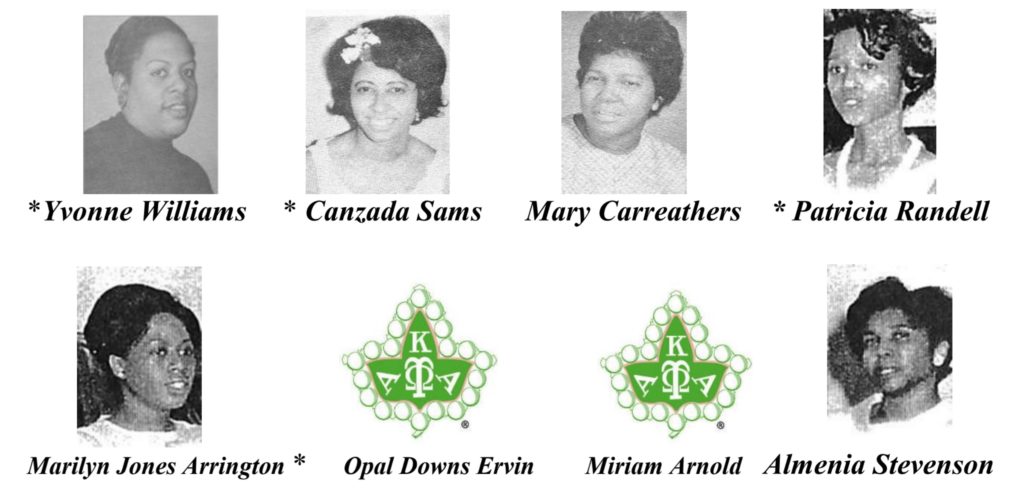 On May 27, 1967, Theta Omicron Omega Chapter received its' charter. The chartering ceremony was conducted by Soror Odessa Nelson, South Atlantic Regional Director in Rome, GA at Thankful Baptist Church. Sixteen sorors became chartered members. They were: Miriam Arnold, Henrice Berrien, Mary Callins, Freda Dawson, Theodore Downs, Opal Downs Ervin, Marilyn Arrington, Myrtle Jones, Patricia Randell, Mary Carreathers, Fannye Scott, Fannie Wright, Canzada Sams, Almenia Stevenson, Laney Stevenson, Yvonne Williams.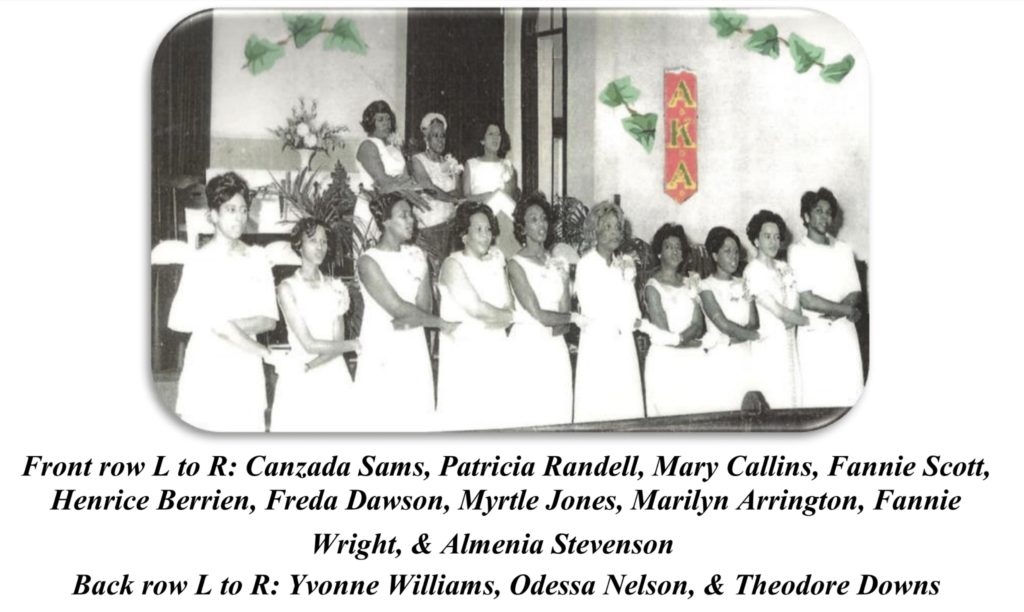 In keeping with the By-Laws of Alpha Kappa Alpha Inc., the purpose of Theta Omicron Omega Chapter was then, as now: to cultivate and encourage high scholastic and ethical standards, to, promote unity and friendship among chapter members, to study and help alleviate problems, concerning girls and women in order to improve the social stature, to maintain a progressive interest in college life, and to be of "Service to All Mankind."
The newly chartered chapter quickly organized for the work of Alpha Kappa Alpha Sorority, Incorporated. The first officers of Theta Omicron Omega chapter were:
President – Theodore Downs
Vice President – Canzada Sams
Recording Secretary – Mary Ann Callins
Treasurer – Laney Stevenson
Parliamentarian – Myrtle Jones
Ivy Leaf® Reporter – Henrice Berrien
Corresponding Secretary – Fannye Scott
Chapter Hostess – Yvonne Williams
Keeper of the Door – Freda Dawson